Dr. Russell Hauser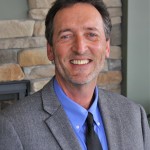 Dr. Hauser is a native Wisconsinite who is one of eleven in a family that was raised in the La Crosse area. He graduated from U.W.-La Crosse with a Microbiology degree in 1982. After working at the University of Wisconsin Medical School doing viral cell research, he enrolled at Palmer College of Chiropractic located in Davenport, Iowa, graduating in 1986.
My Chiropractic Philosophy
Dr. Hauser's chiropractic philosophy comes from his almost 30 years of treating the person, not the "disease".
He believes chiropractic treatment should be afforded to all individuals and for all illnesses. While musculoskeletal conditions are common to the clinic, so are many other illnesses such as headaches, earaches, and stomach aches.
His chiropractic treatment methodologies include several low force adjustment techniques, as well as Cox disc decompression, Gonstead, Diversified, Thompson and Nimmo.
While staying very active in the Menomonee Falls and Hartland communities, he has found time to do post graduate training in Nutrition, Spinal Rehabilitation, Spinal Impairment Rating, Scoliosis, and Sports Injury Treatment and Assessment.
"Chiropractic treatment should be comfortable, relaxing and a generalized feeling of wellness. It is a process, because most of the injuries I see did not start yesterday, but rather an accumulation of repetitive injuries that finally allowed the instability to be shown. The symptom is what brings people in, my job is to find the underlying cause and correct it."
Personal Life
Dr. Hauser and his wife Cindy were married while he was still attending U.W.-La Crosse and are now going on 39 years of marriage. It is because of this that he is not afraid of hard work and has a drive to be the best he can be. They have 3 grown children (Jordan, Jessie, and Jamie) who are starting to have families of their own and Dr. Hauser loves being a grandpa to his two granddaughters! The whole family also loves to play golf!
Call our Menomonee Falls office to request an appointment today and take the first step to better health.